We are so honoured and proud to have been selected as one of the best businesses in Canada by the Canadian Business Review Board (CBRB)! The CBRB has a rigorous selection and review process with the aim of identifying and promoting top consumer-centric businesses in the country. Being recognized by the CBRB validates what we have always strived for and feel we excel in as a wellness centre:
Exceptional client relations evidenced by high customer satisfaction
Outstanding service
Proven sustainability in our industry
Innovation and adaptability to our clients' evolving needs
Business leadership
Strong business vision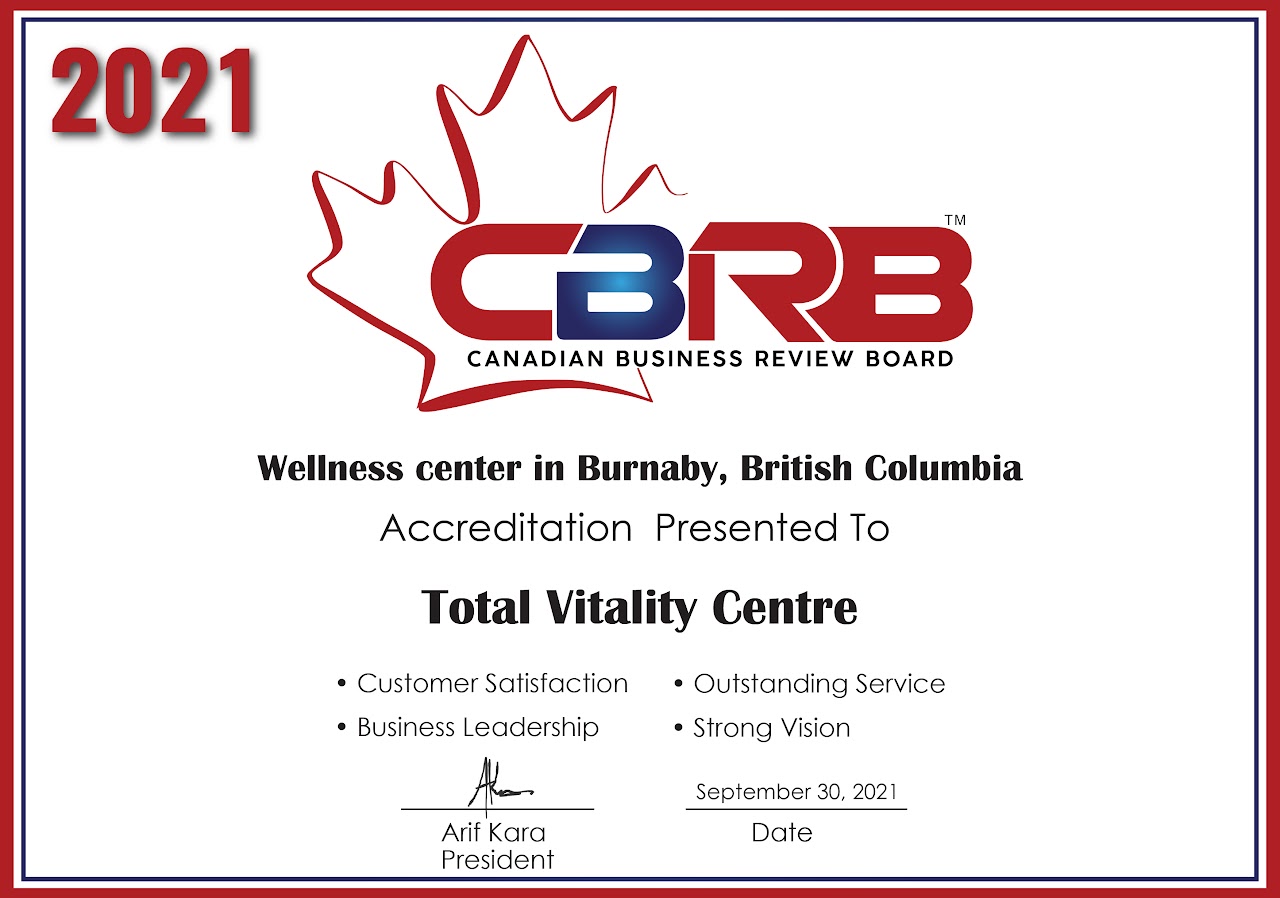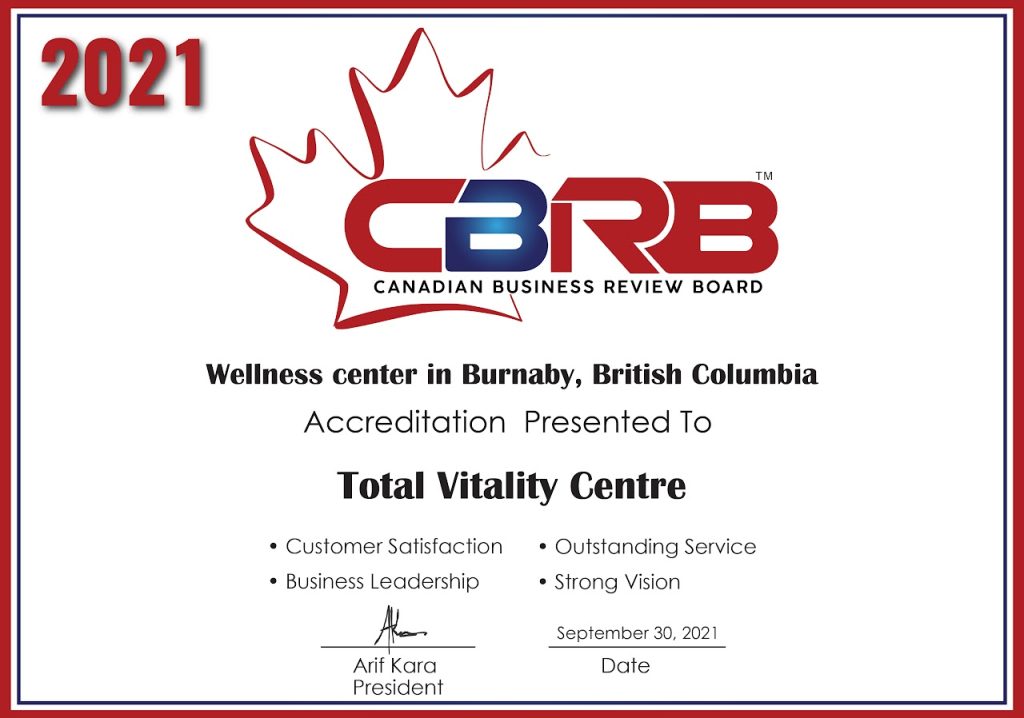 With this new accreditation, we hope to continue advancing toward our vision for Total Vitality Centre to be a global destination transformation centre to love, inspire and empower the world. Little by little, through our wide range of services, we seek to attain our goal for humanity – to achieve peak body, mind, and spirit vitality to help benefit our planet and future generations to come.
Have you been looking for practitioners who can help you balance your mind, body, and spirit? A physiotherapist, naturopath and/or kinesiologist from our integrated healthcare clinic team may be just what you need to live a happier and longer life.
We'd love to be a part of helping you reclaim your total vitality – contact us to find out more.